Merchant compliance with various credit card processing rules maximizes profits while mitigating risk. This is especially true for business to business companies. But that task is getting harder and harder with the onslaught of new rules, and virtually impossible if not using a sophisticated cloud solution to help manage compliance.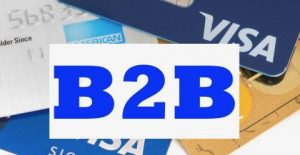 If your B2B company stores credit cards, there's a pretty good chance you're not compliant. For example, Visa's 2017 Stored Credential Transaction framework (PDF download from Visa) outlines merchant responsibilities to obtain customer consent as well as storing credit cards, using stored credentials (token), and managing stored tokens. Failure to comply with Authorization rules, for example preauthorization and final settlement do not match, has far-reaching consequences including higher interchange rates (the bulk of credit card processing fees), penalty fees and new chargeback risks. With so many new rules across multiple card brands that vary based on business and transaction type how can a business quickly ascertain if they're compliant?
Quick tips to validate compliance:
Is cardholder authentication performed when a new card is stored? When the cardholder data is entered and submitted, the issuer responds with an approval or declined message. A small charge is not an acceptable practice to submit transaction for approval; instead a zero dollar authorization request for authentication is submitted. If authentication is via 3-D Secure -Verified by Visa, MasterCard Secure Code, whereby the customer self-authenticates vs merchant initiating, reduced rates may apply. Under the new rules, two transactions occur at the time a card is stored. Compliant answer is yes.
Is a transaction receipt delivered to customer when you store a credit card? This will be either for an amount or a zero dollar authorization. When stored credit card credential (token) is created, a transaction receipt is generated with the approval or decline and other mandatory fields. Compliant answer is yes.
Does the receipt include "RECURRING" or "REPEAT SALE" for token transactions? Compliant answer is yes.
Review merchant statements, usually the last 1-2 pages with the heading "pending interchange" or "fees" section. Do you see EIRF, STANDARD (STD), or DATA RATE I? Compliant answer is no.
Can you produce documentation of customer consent to store their card (including with 3rd party service) and how it will be used?
If you're not in compliance, your payment gateway is the most likely culprit, followed by ERP or other software integration limitation. I can fix that.
Reference: Links for all Card brands.
Need help getting compliant?
Call Christine Speedy, , for simple solutions to complex payment transaction problems, 954-942-0483, 9-5 ET. CenPOS authorized reseller based out of South Florida and NY. CenPOS is an integrated commerce technology platform driving innovative, omnichannel solutions tailored to meet a merchant's market needs. Providing a single point of integration, the CenPOS platform combines payment, commerce and value-added functionality enabling merchants to transform their commerce experience, eliminate the need to manage complex integrations, reduce the burden of accepting payments and create deeper customer relationships.