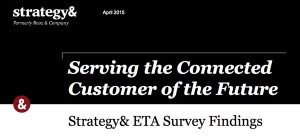 According to a new 2015 ETA member survey, lack of standardization is one of the top pain points for merchants, relative to payments. CenPOS industry leading payment standardization tools are often cited by merchants and developers as a top reason for choosing the merchant centric payment engine.
Partial list of standardization tools that help merchants increase efficiencies, EBITDA, and reduce PCI Compliance burden:
Two powerful items to meet stricter PCI 3.0 Compliance rules are restricting user functions and access to data by job function. Conversely, when new features are added, user permissions can be updated in an instant simply by updating the role.
Role management – create unlimited roles, restricting permissions by job function from cashier to 3rd party accountant.
User management – Easily manage users and assign roles. Someone got a promotion? Just reassign to a new role. Employee no longer with the company? Remove access, but not the audit trail of their prior interactions and transaction records.
Scalable hierarchy: Whether one or one thousand locations, CenPOS provides standardized reporting, user management, role management, a suite of risk management tools, including customized fraud mitigation tools, and more. This enables merchants to not only better manage payments, but standardize training but also internal and external customer experiences.
Flexibility: Payment acceptance rules can be updated in an instant. This is especially important due to rapidly changing regulatory, PCI and other payment related rules. For example, when California passed a law about prohibiting collecting consumer zip codes, it went into effect immediately, and the fines were stiff for violating the rule. CenPOS merchants were compliant overnight.