Yes, your customers can pay one invoice sent from an email without logging in to the invoice portal, or they can login and selected multiple invoices to pay. Our integrated payments module reduces customer friction to pay bills for Quickbooks Pro and Enterprise users and supports a variety of payment types and methods.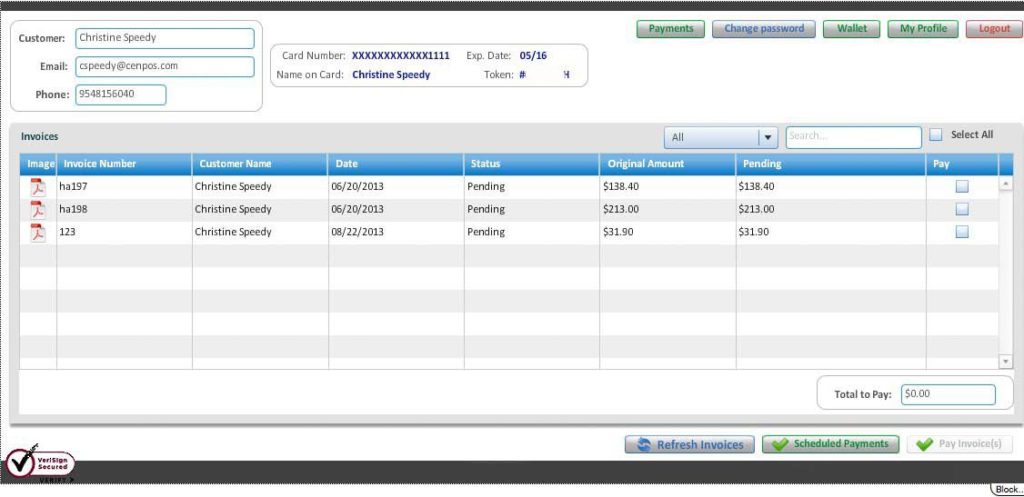 Note, you must have your own desktop or hosted version of Quickbooks. Quickbooks online does not support the ability to add 3rd party modules.
Quickbooks Merchant Services Vs CenPOS Payment Gateway & Platform:
Quickbooks Intuit Merchant Services nets fees from every transaction; CenPOS fees are charged once per month.
 Intuit Merchant Services must use their acquirer. With CenPOS, choose any acquirer.
Quickbooks ACH nets their fees from every transaction. CenPOS fees are charged once per month.
Quickbooks sends monthly statements; CenPOS sends invoice reminders on your schedule with simple click to pay.
CenPOS supports level 3 processing and cardholder authentication to help you manage the cost of accepting credit cards and mitigate risk of chargebacks.
Christine Speedy, CenPOS business development 954-942-0483. CenPOS is a cloud based business solutions provider. Our cross-generational platform enables clients to expand their payment acceptance strategies, improve customer engagement, and increase business productivity.