Car, truck, and ag equipment dealership acquisitions by mega dealers are on a torrid pace. Cash-flow and profits are directly linked to standardization among locales. The right payment processing technology creates instant receivables financial transparency at headquarters regardless of varying dealer management software.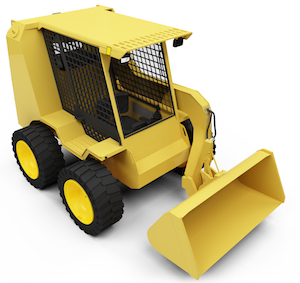 Cloud-based payment processing is critical to financial transparency. For example, credit card processing terminals batched out individually means management has to wait for reports. A cloud solution, including payment gateway, can provide real-time insights by dealer location or any other number of data points.
Key payment gateway differences for dealership evaluation:
Real-time dashboard with drill down vs export reports to view (additional payment types not shown)
Compliance with complex rules for rentals, preauthorizations, retail and card not present. How many merchant accounts needed to comply?
Compliance with Visa October 2017 stored credentials mandates
Level 3 processing capabilities for commercial cards
EMV chip or EMV chip and pin
Push payment requests (collect remote payments before delivery) via text or email
Cardholder authentication (3-D Secure) for remote payments
Payment methods supported: cash, check, wire, credit card and other methods vs just credit cards provides significantly tighter controls and data insights
Dealers hesitant to replace desktop EMV chip terminals due to prior investments should bite the bullet. Better solutions to improve customer experience and back office efficiency will reduce ROI time for acquisitions.
ABOUT: Christine Speedy is a payment processing expert with deep experience in the multi-department needs of dealerships. Solutions empower CFO's to achieve common customer satisfaction goals with tight financial controls, risk mitigation, and reduced PCI Compliance burden. Need standardization help? Call 954-942-0483 to learn more about solutions for your business that are quick and easy to adopt, increasing efficiency and growing profits virtually overnight.