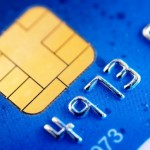 Unofficial list of acquirers for retail merchants who want to be EMV Compliant by October 1. As merchants and industry sales people are discovering, not all processors are ready. For those merchants that want to be EMV Compliant to accept chips cards for the liability shift, this is a huge problem.
This list is to help avoid confusion about
getting you ready

vs

getting you EMV enabled

.
Every acquirer,  terminal manufacturer, and industry reseller has language in their marketing materials about 'getting you ready'. And that's exactly what will happen. Merchants who install EMV capable terminals or Point of Sale systems will be 'ready' for when everyone (equipment manufacturer, acquirer, POS or gateway, as applicable) completes their certification.
EMV Compliant:

Merchant has certified EMV terminals and their merchant account has been EMV enabled to accept chip cards.
10 largest merchant acquirers of 2013 were:
1. Bank of America
2. Chase Paymentech Solutions
3. First Data
4. Vantiv
5. Elavon
6. Wells Fargo Merchant Services
7. Citi Merchant Services
8. Global Payments
9. Heartland Payment Systems
10. WorldPay
In no particular order, this is a list of acquirers supporting terminal options for merchants to get EMV enabled. There's one big provision. Acquirers have multiple transaction processing platforms. A merchant could be on a platform that's not EMV capable yet, though the acquirer has another EMV capable platform. Additionally, the certified terminal solution may require a third party gateway. If changing processors, confirm with the acquirer, Independent Service Organization (ISO), or bank that they can accept chip cards immediately. To make the list, the terminal must support contact EMV debit and credit at a minimum.
Merchant acquirers with EMV Compliant solution today with countertop terminal:
First Data- FD50, FD100, FD200 series with FD35 required; FD130, FD130 DUO with FD35 required. Note, all terminals require specific application revision.
Merchant acquirers with EMV Compliant solution today with multi-lane terminal:
Multi-lane signature capture terminals require a payment gateway. To List of integrated solutions vendors and their certifications:
CenPOS certified Verifone MX 915 to First Data
CenPOS certified Verifone MX 915 to TSYS
Merchant acquirers with EMV Compliant solution today with mobile terminal:
ChargeAnywhere certified Miura Shuttle M006 & M010 to First Data
Highline retail cloud software certified VeriFone E315/E335 PINPAD to First Data. Requires using Highline all-in-one- POS software and merchant services.
TSYS offers transaction processing products and solutions to financial institutions, including banks and acquirers, among other services. For example, a bank may use both TSYS and First Data in their merchant services environment. TSYS is available as a connection option to most if not all the big acquirers. Bottom line: if your acquirer does not have the EMV certified terminal desired, TSYS may be the solution to more choices. Ask the EMV solution provider, not the acquirer questions, because the acquirer is less likely to know anything about products and services they don't sell.
Resources:
Acquirer, Payment Gateway and POS Solutions Provider EMV Roadmap- Links to the related EMV certification list and or schedule for EMV certification. Bookmark this page now!
authorize.net – scroll down the page ETA support dates are 2016; no equipment specifics listed. Note: NFC payments also not supported yet.
Shift4 emv roadmap – the 3rd graphic is completed certifications; none in US to date.
Sales contacts: 3D Merchant Services offers EMV compliant solutions, including CenPOS, for retail merchants with $1M minimum annual processing; new merchant account may not be required.
Data Source: Web sites, acquirer bulletins to industry, Linkedin –  I maintain this subject for open comment on the Linkedin US EMW discussion board with over 3,500 members, mostly industry insiders. Recommended reading- EMV handbook for merchants by Verifone. It has a great Q&A section.
Have an addition or update? Please add your comments!