I got an email from Prestashop today with a 'Staff Pick' for Simplify Commerce by MasterCard.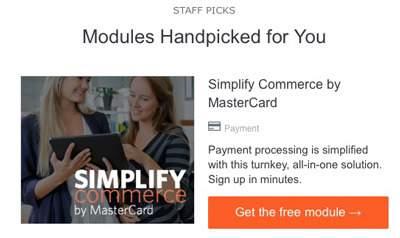 First, users of Prestashop probably already know their business model is to give away a little, and then make money with add-on premium services. Prestashop is getting paid for the Simplify Commerce by MasterCard partnership, just like they do for other recommended modules. There's nothing wrong with that, but merchants should be aware.
With Prestashop 1.6x. installation of modules is a breeze.
Technical requirements:
PHP cURL extension must be enabled on your server
USD only
Server must be PHP 5.3 or greater
Set your Simplify Commerce API keys
Users can easily switch from test to live mode.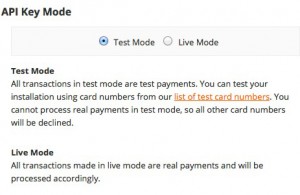 Capabilities: Outside of the Prestashop plugin, Simplify Commerce supports online payments (beta) and electronic invoicing.  There's virtually no information about these services other than a couple of lines of text. Same for reporting capabilities for reconciliation. There's plenty of documentation about integration, but not much else. Because it's a MasterCard company, that's likely to change over time.
Financial requirements: Users cannot test until after signing up for a new merchant account. For very small businesses, a bundled rate is easy to understand and can be a good deal. For larger merchants, bundled rates aways equal higher effective rates than unbundled or 'pass through interchange' 'interchange plus'. After any promotions, the costs are 2.85% and $.30 per transaction, similar to Paypal.
Average transaction = $100, effective rate = 3.15%
Average transaction = $50, effective rate = 3.45%
I did not complete the merchant application process, but I'd be surprised if there's not a clause somewhere for international transactions, since the hard cost is a hefty .40% and up premium. If it's not included, don't be surprised if it's added later, or if terms are rescinded for a merchant that has a lot of international.
PROS: Easy to implement for Prestashop, simple pricing.
CONS:  $.30 per transaction is expensive for low average ticket merchants. Because the gateway and merchant account are bundled together, it will be more difficult to change later if merchant allows customers to store credit cards. A lot of unknowns about reporting.
Summary: If your only sales channel is ecommerce and you have a small business, this may be a viable option for you. It's difficult for merchants to compare pricing from offer to offer and this at least simplifies what to expect. Merchants processing $500,000 or more annually should definitely seek alternatives due to the high effective rate.