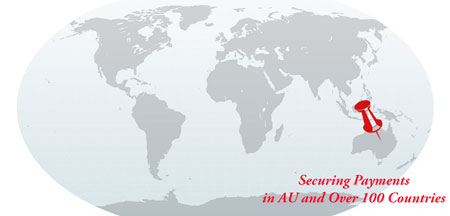 Need an Australian payment gateway with tokenization and online payment capability? CenPOS is a merchant-centric, end-to-end payments engine that drives enterprise-class solutions for businesses, saving them time and money, while improving their customer engagement. CenPOS is compatible with merchant processors globally so there's no change to deposits.
CenPOS Australia Payment Options Boost Profits:
Integrated gateway: Integrate any application with our easy to use API's. With the embedded payment object option, keep your applications out of scope for PCI Compliance.
Hosted pay page / Online Payments: Included free, add online payments to your web page with just a few lines of code.
Virtual Terminal: Login to secure web pay and manually enter transactions, or set up a schedule to automatically charge.

Batch Processing: This interface enables PCI certified 3rd party processors and others to automate transaction processing with a delimited file. Upload for multiple accounts at the same time.
Electronic Bill Presentment & Payment (EBPP): Eliminate phone calls and faxes for credit card numbers by empowering customers to self-pay 24/7; automate reminders for past due accounts receivables.
More Benefits:
CenPOS patented cash management solution improves interchange qualification, increasing merchant profits
Unlimited tokens for variable, recurring, installment (fixed or variable) billing
Available in over 100 countries – one gateway for all your global payment needs
PCI Compliant credit card authorization forms automatically generated
Multiple payment types supported for omnichannel needs
Is CenPOS the right solution for your Australian or multinational business? Our special expertise in your region is card not present, primarily business to business. No other payment gateway provides the depth of reduced PCI Compliance burden and operational efficiencies as CenPOS.
Contact Christine Speedy via email or Skype today.