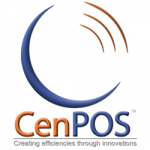 CenPOS certifies with Apple Pay and Google Wallet, supporting the mobile payment technology on select multi-lane devices. Miami, FL (PRWEB) February 23, 2015.
CenPOS, a payment technology provider, today announced that it has certified Apple Pay and Google Wallet to its payment-processing platform. This new certification marks another milestone for CenPOS in its quest to provide their customer base around the globe with a rich payment acceptance offering. The Apple Pay and Google Wallet payment options are supported by CenPOS on the Verifone and Equinox multi-lane devices. Apple Pay and Google Wallet are transforming the mobile payment space for consumers and businesses alike by making it easy and secure for all parties.
The adoption of mobile payments continues to grow in record numbers. There are only 1.3 billion active credit and debit accounts globally, but considering that there are more than 5 billion active mobile phone accounts, there is potential for widespread application of mobile payments, according to Omlis, a global mobile payments solutions provider. Mobile transactions have almost doubled since last year, now accounting for 17% of transactions made. Juniper Research predicts that this trend will continue to rise and will reach 450 million mobile payment consumers by 2017. The global adoption of mobile payments is on an upward curve, but traction is dependent on consumers' access to technologies, varying lifestyle choices, and economic factors.
"We are delighted to bring these new services to our clients and enable them to offer their consumers with new and innovative payment options" commented German Gonzalez CenPOS's Co-Founder and Chief Technology Officer. "Today we are one of the very few payment processors in the US that is both EMV and 3D Secure certified. We continue to drive our products, services and solutions to meet merchant, consumer and partner needs. Our entire team is passionate about delivering value and value add services to our clients; more importantly, always being on the leading edge of technology", added Gonzalez.
About CenPOS
CenPOS is a merchant-centric, end-to-end payments engine that drives enterprise-class solutions for businesses, saving them time and money, while improving their customer engagement. CenPOS' secure, cloud-based solution optimizes acceptance for all payment types across multiple channels without disrupting the merchant's banking relationships. For additional information please call 877.630.7960.
###
For CenPOS sales and software integrations, contact Christine Speedy, authorized CenPOS global reseller. 954-942-0483