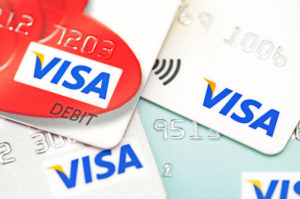 In 2016, Visa announced new requirements for estimated and incremental authorization requests, introduced new authorization validity periods and merged car and truck rental categories into a new vehicle rental category. These changes are significant, impacting chargeback risk to cruise, lodging and vehicle rental, heavy duty equipment rental and other merchants.
Two changes of note:
Revisions have been made to split the "Other Fraud" Dispute condition under Enhanced Dispute Resolution into separate conditions for Card-Present and Card-Absent Transactions, and to incorporate changes to the payment
flow related to Disputes. This will be covered in a separate article. A key component to mitigate chargeback risk is support for Verified by Visa.
Expansion of Special Authorization Allowances Effective 15 October 2016, 22 April 2017, and 14 October 2017.
Revisions to Special Authorization rules include processing of:
Estimated Authorization Requests
Initial Authorization Requests
Incremental Authorization Requests,
Authorization Reversals, Issuer hold, releases, and Chargeback rights
Applicable Merchants Impacted Effective 22 April 2017:
Aircraft rental
Bicycle rental
Boat rental
Equipment rental
Motor home rental
Motorcycle rental
Trailer park or campground rental
Lodging
VISA Authorization Rule Summary:
Must send "estimated" flag with the initial authorization; the amount is not final and may change.
Estimate cannot include amount for potential damage or insurance deductible.
When closing out, must indicated that sale is 'final', and do a reversal for any difference within 24 hours.
There are many nuances to the rules and potential chargeback reason code 72 risk, which were non-existent in the past. Rather than consumer initiating a chargeback, the issuer will be within their rights to initiate a chargeback if the merchant fails to comply with the rules, for example, failing to submit the correct authorization flag for an estimate.
Further details about subsequent authorizations vary by industry. For example, Merchant may need to submit a final Incremental Authorization Request. Due to the complexity and variation by industry, merchants are advised to read the rules and ensure the payment processing technology in place will support the new rules. Payment gateways are a key component for compliance; all gateways must be updated if they're going to support merchant compliance needs.
Reference: Visa Core Rules and Visa Product and Service Rules, 15 October 2016. https://3dmerchant.com/blog/merchant-bulletins-downloads
Contact Christine Speedy, for compliant lodging and rental payment gateway solutions that work with your existing financial partners, including First Data, Chase Paymentech, Tsys, Moneris, Global, and many others.