The U.S. District Court in the Eastern District of New York has preliminarily approved a proposed settlement of between $5.54 Billion and $6.24 Billion in a class action lawsuit against Mastercard, Visa and member banks. Millions of merchants were sent direct mail solicitations from law firms in 2019, possibly creating confusion about how to process claims.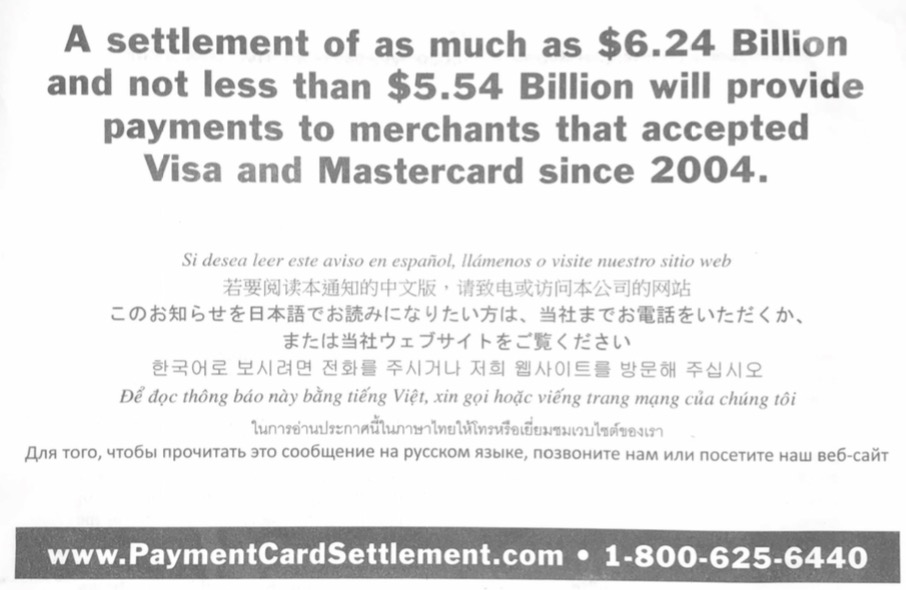 The final approval hearing is November 9, 2019 and if nothing changes, merchants will be able to file their claim through a simple process. Merchants will automatically be notified about the process; at this time, there is nothing to do.
In the interim, if you have any questions, please visit the official settlement website www.paymentcardsettlement.com.