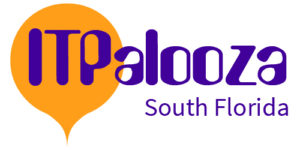 ITPalooza is a key event that brings together the entire South Florida IT community from CIOs through Tech User Groups to top local, national and international presenters and guests. ITPalooza has a long history of presenting the region's top subject-matter experts with passion and knowledge that both entertains and educates. Christine Speedy will be on the 2018 data breach panel December 13, 2018 at The Greater Fort Lauderdale-Broward County Convention Center.
According to the nonprofit consumer organization Privacy Rights Clearinghouse, a total of 11,019,555,688 individual records containing sensitive personal information were involved in security breaches between January 2005 and May 2017. The data breach panel will be led by a knowledgeable moderator who will guide the panel guests to a variety of topics, including PCI Compliance.
About ITPalooza
ITPalooza is an annual gathering of South Florida's nonprofit Technology User Groups featuring all day format, CIO only track, Marine Toys for Tots toy drive, and more. ITPalooza is about content and connecting you, the tech professional, with the information you need to make informed decisions about technology and trends. Over 2,000 attendees experienced the event in 2017.
About Christine Speedy
Christine Speedy is a Qualified Integrator and Reseller payments professional, certified by the Payment Card Industry Security Standards Council, and authorized CenPOS Reseller. Christine is a subject matter expert on PCI compliance and card network rules compliance, offering secure cloud payment technology to businesses, transforming the commerce and customer experience. South Florida Technology Alliance member.