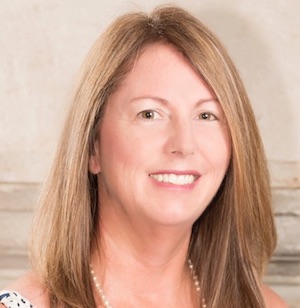 I don't just preach improving EBITDA, I provide businesses with the technology and tools to accept payments wherever their customers are, with preferred payment methods, while also mitigating risk, and reducing PCI Compliance burden. Even businesses that don't accept credit cards can benefit from streamlined payment solutions and improved cashflow. Our technology solutions work with your existing credit card and check processing relationships- nothing changes for your deposits. You'll need to replace outdated payment gateways, virtual terminals, and dial up credit card terminals to maximize benefits.
Contact Christine 954-942-0483
My focus is companies with a business to business operation, with $1,000,000 minimum annual credit card processing, if applicable. I say 'operation' because, for example, a new car automotive dealer has a consumer business, but they also typically have a wholesale parts department. Distributors and manufacturers are key markets I work with.
My background is in marketing, and I've always had an interest in helping companies boost sales and profits, which creates more jobs and ultimately, increases philanthropy. I have a passion for continually educating myself and others, such as through my blog or volunteering at Jr Achievement of South Florida.
The blog section of the web site is where I share what I've learned, handy reference information, and information relative to what I hear in the field on a daily basis from speaking with CFO's, accounting, and others in mid-size companies. From these customers situations, maybe you'll recognize your situation too.
While I hold the title of owner at 3D Merchant Services, it's really a marketing entity. I'm an authorized reseller for CenPOS and others representing the best of the best payment processing technology. I present each merchant that works with me a contract directly with my financial partners so they have the security of a major industry player, and the expertise of someone not bound to a single product or idea.
I hope you find my blog valuable. Contact me if you're looking for an expert to help you with anything related to payments.
Christine Speedy
Subscribe to my newsletter now for monthly payment technology news