If you're reading this, chances are your credit card terminals beeped and then suddenly stopped working. If your L4250 hasn't yet, it will the next time you reboot it. The cause is a manufacturer expired security certificate. It doesn't matter when you bought the unit because the 10 year certificate was issued in 2004 and expired in 2014.  The sudden mass extinction of thousands of terminals has left merchants scrambling for credit card terminals.
The only instant solution is to replace your terminal. In most cases, a super quick fix is to add a USB swiper. This will get you operational until you can obtain another solution. Units are available at most office supply stores. Because those retail store units do not have P2P encryption, it's just a quick fix. (Merchants can only buy P2P encrypted units from authorized distributors that can inject the P2P key.)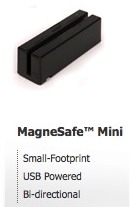 Equinox has a Certificate Expiry help web page where you can request help. Those who have tried the support have reported varied help. On Krebs security, a commenter said 0 of 400 units were able to be updated remotely, but they were given option to mail in at their expense and Equinox would send out a new unit.  Since most merchants will want pin debit encryption, it's not a simple matter of them dropping a new one into a box. You'll have some down time waiting, especially with the high demand. Be sure to remove all cables and pen before shipping any unit you return.
The L4250 end of life was announced some time ago. Now is the time to Invest in new EMV terminals. If you're able to resurrect the L4250's in the coming weeks, keep them as back ups as long as they're still PCI Compliant.
The comparable replacement signature capture terminal is the new Equinox L5200, which supports EMV and NFC. CenPOS merchants contact your relationship manager for pricing with overnight replacement and P2PE encryption.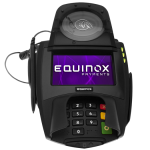 If your terminal is permanently dead, consider recycling. It's good for the environment and secure.