What is EMV? Europay, MasterCard & Visa – EMV. EMV is an open-standard set of specifications for smart card payments and acceptance devices.
What are EMV Chip Cards? EMV chip cards contain embedded microprocessors that provide strong transaction security features and other application capabilities not possible with traditional magnetic stripe cards. Today, EMVCo manages, maintains and enhances the specifications. EMVCo is owned by American Express, MasterCard, JCB, and Visa, and includes other organizations from the payments industry participating as technical and business associates.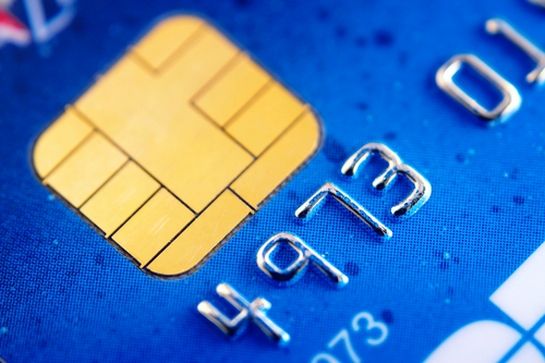 There is no mandate for EMV adoption, however, Visa, MasterCard and Discover have indicated that a liability shift will apply to merchants.
Visa U.S. Technology Innovation Program (TIP):
–    TIP will eliminate the requirement for eligible merchants to annually validate their compliance with the PCI Data Security Standard for any year in which at least 75 percent of the merchant's Visa transactions originate from chip-enabled terminals.
–    To qualify, terminals must be enabled to support both contact and contactless chip acceptance, including mobile contactless payments based on NFC technology.
April 1, 2013 US Acqurier processors are required to support merchant acceptance.
October 1, 2015 Liability shift for domestic and cross border counterfeit card present point-of-sale transactions.
October 1, 2017 Liability shift for domestic and cross border counterfeit card present transactions at automated fuel dispensers.