CenPOS, a fast-growing, end-to-end payments engine, is now certified with Chase Paymentech. The certification supports a wide array of transaction types to meet the omni-channel needs of manufacturer, retail, automotive, ecommerce, professional service and technology companies.
Existing CenPOS merchants using Chase Paymentech as their processor can now process level III commercial, business, and corporate purchasing cards at the lowest cost with level III processing, in addition to all the other transaction types already in use. Without level III enhanced data sent with the clearing record, interchange costs associated with business cards can be quite high, often .75% or more extra per transaction. Level III processing is supported for retail, ecommerce, electronic bill presentment & payment (EBPP),  key entered (MOTO), and online payments. Very few, if any, payment gateways support level III for all these channels.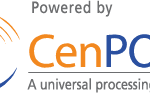 The CenPOS certification also includes authorization, partial authorization, partial approvals, partial authorization reversals and full authorization reversals, among others. While not unique by itself, the dynamic interaction that CenPOS intelligent technology employs with these transaction types can significantly mitigate risk and card acceptance costs. For example, manufacturers and distributors especially benefit from CenPOS dynamic intelligence due to sales cycles that commonly include more than 72 hours between authorization and settlement, and variances in authorization and final settlement amount, two keys than can significantly impact fees paid.
"I'm excited to help our clients continually drive down the cost of card acceptance. The Chase Paymentech Certification allows them to do just that," said Christine Speedy, CenPOS authorized reseller. "Existing CenPOS merchants on the Paymentech platform should contact their CenPOS Sales and Relationship manager to add level III processing."
CenPOS Level III certification to other processing platforms also includes First Data Nashville, Vantiv, TSYS, and Moneris.
About CenPOS
CenPOS is a merchant-centric, end-to-end payments engine that drives enterprise-class solutions for businesses, saving them time and money, while improving their customer engagement. CenPOS' secure, cloud-based solution optimizes acceptance for all payment types across multiple channels without disrupting the merchant's banking relationships.
About 3D Merchant Services
3D Merchant Services is the marketing entity of Christine Speedy, whom specializes in CenPOS global sales for technology and manufacturing/distributor, merchants. Christine offers only CenPOS direct agreements to merchants and partners- there are no middlemen.
For additional information please call (954) 942-0483.