Building supply companies traditionally were high volume checks, and to some extent still are. But with increasing financial pains of customers, most now also accept credit cards. Credit card processing fees can make a significant dent in profits on low margin sales. But there are other deeper issues as well.
Pain points accepting credit cards in the lumber yard and building supply industry:
High fees
Security- storing cards for regular customers
Protection from disputes and resulting chargeback losses
Expired credit cards
Hours of operation impacts when remote payers can pay an invoice
Part 1 of this series addresses high credit card processing fees.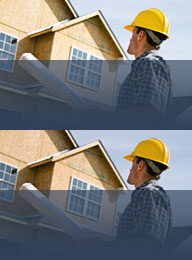 For the lowest fees, the merchant must have ALL of these elements:
Pass through or interchange plus pricing (not sure? See this video Interchange Plus Pricing- in 60 seconds)
System (hardware/software) that will pass enhanced data required for level III processing
Interchange management system
The four most challenging rules building supply merchants have trouble complying with for business, corporate and purchasing cards:
Authorization and settlement within 72 hours for all card not present sales
Authorization amount and settlement amount equal
Sending correct level III data, enhanced data that applies only to certain cards
Sending transaction correctly with Retail, MOTO (mail, phone, or fax orders that are key-entered) or ecommerce indicator
The test: Is your business qualifying for the lowest interchange rates possible? Pull out your merchant statement and review the pages with interchange rate qualification. (This is often the last pages of a merchant statement. If you don't have this detail, you have a problem. )
Are there any descriptors with this text: STD,

Standard,

EIRF,

electronic

, commercial data rate I, commercial data rate II, commercial data rate 2, comm data rt 1, comm data rt 2, Commercial Card Electronic, Purchasing Data Rate 2?
If you answered yes to any of the above, then your business is NOT qualifying for the lowest fees possible.