If one thing is certain, it's the uncertainty of what the mobile payment space will look like five years from today. Professional sports organizations seeking new payment technology, while improving PCI Compliance (Payment Card Industry Data Security Standards), need to consider whether the company they partner with will still be around in the future.
I recall back in the mid-90's, working as a trailblazer bringing professional sports and related parties onto the internet. So many companies came and went. Yahoo, DoubleClick and Real are still in business. About a thousand other hot companies have long since disappeared.  Similarly the entire payment industry is going through a transformation, with hundreds of companies vying for a position in mobile payments or some other slice of the payment pie. Even big Google Wallet couldn't generate a dominant marketshare. It's a safe bet that 90% of them will fail, and some of them already have.
A little history might help breen caution. For over a decade, ISO's, or Independent Service Organizations, grew dramatically. Instead of obtaining a merchant account from one of a few options via the big banks, businesses could buy the same product, or nearly the same product,  from an ISO, but often with lower mark-ups over interchange fees. As the economy grew in the last decade, a large number of companies borrowed against their residual earnings. When the economy tanked, businesses went under, and many businesses were over leveraged. There is a contraction underway in the ISO industry. The mobile payments space doesn't typically have the revenue stream, and instead often relies on angel investing. A contraction will come for them as well.
What does an ideal mobile payment solution look like? The equipment makers and others pounded the drums for NFC, but to date, it's made little movement. Ideally, both the consumer and merchante will benefit from any new payment solution. It needs to create efficiencies, and improve security.
CenPOS is a fast growing payment technology network that streamlines the payment experience for merchants and consumers alike. It has several advantages over other solutions:
CenPOS is non-disruptive to operations. It routes transactions to existing financial partners, including credit card and check processors.
CenPOS supports multiple channels. Kiosk, mobile, retail POS, ecommerce and more.
CenPOS reduces PCI burden.
CenPOS is scalable and flexible.
Integration options vary widely by need.
CenPOS started years ago as a company to create efficiencies for consumers and merchants. The others are playing catch up.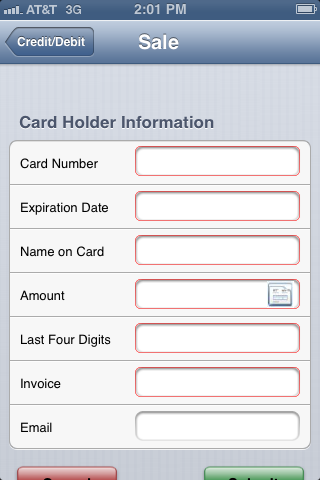 When all the facts are considered, CenPOS is the most robust solution on the market today, and with continual innovation, markets will drive future enhancements.
About CenPOS: CenPOS is an innovative payment processing network that streamlines the payment experience for both merchants and customers. It's multi-channel support and SaaS model, has catapulted a shift in payment technology adoption in a variety of industries. CenPOS is fast, easy to use, and requires no capital investment to implement. For CenPOS sales call Christine at 954-942-0483 or click here for more information.