Although leveraging Accounts Receivable Management to increase capital for cash flow can be very effective, merchants can often reduce invoice factoring needs by improving accounts receivable collections. The two most common collection invoice delivery methods are paper mailed invoices and email invoices or e-invoices. Adding an online pay page or using Electronic Bill Presentment & Payment (EBPP) can dramatically improve cash flow.
The Case For Online Payments
At a minimum, a hosted pay page enables customers to pay 24/7, while also reducing Payment Card Industry Data Security Standards , or PCI DSS, compliance burden.  If  most of your customers pay by check, and protecting margins with check payment is preferred, simply email the link to delinquent accounts. This is a proven method to boost cash flow. Example: a law firm added a pay page and collected a single $11,000 + payment the same day a client was given the creit card payment online option.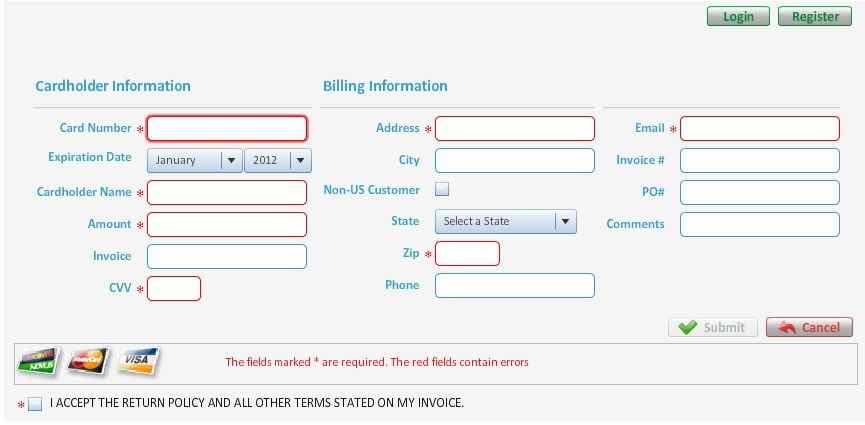 The Case For Electronic Bill Presentment & Payment (EBPP)
With EBPP, invoices are delivered via email, SMS ( text message) or fax. The primary difference between e invoice and EBPP is the link tp pay the invoice delivered online. Delivering electronic invoices is easy for any business to business company to gain customer acceptance, if for no other reason than environmental impact. From a business perspective, it's clear float is reduced with e-billing vs postal from 2-10 days to immediate. Some might argue customers will always pay the last due date, and that's true, some will , however, this is also true:
It's proven some invoices will get paid immediately. Benefit: 30 days vs same day.
Some customers will pay on time. Benefit: reduces late payments.
Some slow payers will payer quicker to stop automatic reminders to pay. Benefit: paper, printing, and postage fees; staff time
The Case For CenPOS Online Payments & EBPP
CenPOS is a universal payment processing solution that works with your existing finance partners to streamline the payment experience for customers and merchants. In short, here's why CenPOS is better than another similar solutions:
Cost: more value for a lower cost, no long term contracts or heavy upfront costs
Simplicity: Go live almost instantly.
Efficiency:  The platform is built with many, many time saving features for both merchants and customers. For example, the ability to securely store credit card and checking account information by either party saves tons of time on future payments.
Innovation: CenPOS is flexible, and continually innovating. With one hub for transactions, reporting, administration, reconciliation, there are no comparable competitors with the depth of solutions nor merchant value added benefits. For example, CenPOS EBPP has tools to automate steering to lower cost methods of payment, and all payment sources utilize an intelligent system that can reduce  credit card processing fees- with any compatible merchant account.
If the dynamics of when invoices are paid changed, how will it impact factoring needs? Try any of our payment accelerator solutions for an extended free trial with the mention of this blog article. Merchants and factoring companies contact Christine Speedy, CenPOS Global Sales/ Channel Sales (954) 942-0483.