Christine Speedy & 3D Merchant Services
Offering the CenPOS payment platform and other payment processing services to merchants and technology companies.
Mission
Help SME and all companies improve profits, security, and efficiency by delivering flexible, scalable, cloud payment processing solutions so they can competitively service their customers and mitigate risks. Most importantly, this is done without disrupting existing financial partnerships, including credit card processing relationships.
My primary product is a cloud commerce platform with Payment Gateway, virtual terminal, and a suite of technology solutions all in one hub for accounts receivable, accounts payable, and collecting revenue for all sales channels. Businesses can optionally use our buying power for financial products, including merchant services, and check processing.
Objectives:
Work with targeted companies that will immediately benefit from my technology and personal service.
Identify merchant operations, processes and pain points before recommending solutions.
Automate interchange rate qualification management, eliminating manual oversight needs.
Provide tools to manage all payment types, credit cards, debit cards, checks, wire etc, more efficiently, reducing risk, and improving data intelligence.
Provide a differentiated level of service, creating a mutually beneficial lifetime partnership with our customers.
History:
When 3D Merchant Services started, there was no real technology play and I sold credit card processing services. Those days are over because technology is critical to managing security and profits, but all the old information related to that service remains on the web site for merchant benefit. Because this site contains a lot of content about credit card processing, for legal reasons, it's a "First Payment Systems" web site, a registered acquirer with First Data and other processors with whom acquiring services are offered.
It's "powered by CenPOS", because CenPOS uses independent resellers to sell their products. There is no middle man for customer agreements and there is no price mark up to buy from me. Your month to month agreement and billing are direct with CenPOS, with full benefit of the CenPOS support and training.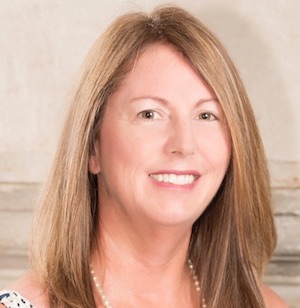 3D Merchant Services is a registered independent contractor with various technology and merchant services solutions companies. All agreements are direct with the product service company represented. I have an entire array of choices to offer so that merchants can truly get the best solution for their needs, not the only solution a salesperson has to offer.
PERSONAL BACKGROUND: Syracuse Univ. BS Marketing Mgmt. Since 1995 I've worked on projects for numerous brick and mortar and ecommerce companies including Blockbuster Video, Miami Dolphins, The Sports Authority, and AutoNation. I've been involved in every aspect contributing to boosting revenues, I've watched 100's of companies come and go that purported to be the "next great thing' , while my recommended partners have proved to be winners again and again for my customers.
Even CFO's of large companies admit they've never seen the type of insider information I share. What are you waiting for? Call 954.942.0483 for your free analysis — it couldn't hurt!
PAYMENT PROCESSING VENDOR RELATIONSHIPS:
First Data, Chase Paymentech, Global Payments, Vantiv, TYSYS, EPX, Moneris Solutions, and additional partners around the globe. 3D Merchant services is an independent contractor offering optional aquiring services.
PAYMENT GATEWAY VENDOR RELATIONSHIPS:
Independent Payment Gateways: CenPOS, Authorize.net, Payflow Pro, Payflow Link, PayTrace.
Gateways with new merchant account: First Data Payeezy, Paymentech Orbital, 3Delta / Global Payments, Global Transport/ Global Payments, USAepay.
Legal Disclaimer:
3Dmerchant.com is the web site of independent sales contractor Christine Speedy, whose clients have annual revenues totaling in the billions. I created this site as a sales tool. All merchant contractual agreements are direct with the appropriate vendor, carefully selected based on our discovery conversations and their ability to meet your expectations. It is standard practice for acquirers, gateways, and payment related companies to use independent contractors for their sales force, though it is less uncommon for one to develop an educational and marketing web site such as 3Dmerchant.com.