3D Merchant Services - About Us
KEY DIFFERENCES
PROCESSOR NEUTRAL- keep your processor or change, whichever is best for you.
Least Cost Routing- eliminate human factors that affect your processing costs with ANY provider by implementing intelligent technology. No software to buy.
Unique technology to bill regular customers variable amounts (token billing), to prevent fraud, and to create real time reports that improve reconciliation research and business insight.
Wholesale costs. We share negotiable, non-negotiable, and 'varies by supplier' fee data.
HARDWARE/SOFTWARE NEUTRAL- buy from anywhere, only upgrade when there is a regulatory or technology need. (Avoid equipment that is processor dependent.
Red Carpet service team. Most companies do very well meeting daily expectations. It's when the unexpected happens, you'll be happy you chose our team.
Our Mission
We strive to be a recognized leader in delivering payment processing solutions to merchants so they can competitively service their customers, mitigate risks of accepting credit cards and other payment types, and improve EBITDA.
Our objectives:
Identify targeted mid-size companies we believe will benefit from our technology advantages and personal service.

Web developers, Software developers and ERP solutions providers. The integrators.
Automotive industry- multi-location dealerships, service companies, parts distributors and suppliers.
Companies with stored payment needs, including recurring billing of variable amounts, primarily business to business. (CPA's, lawyers, IT services, education)

Identify merchant operations, processes and their pain points so we can offer specific solutions.

Educate customers to help them automatically manage their processing costs (including risk mitigation).

Provide tools to manage all payment types, credit cards, debit cards, checks, etc, more efficiently, reducing risk, and improving data intelligence.

Provide a level of service that differentiates us from others, creating a mutually beneficial lifetime partnership with our customers. That includes an easily accessible relationship manager.

Educate merchants about credit card processing fees so they are better positioned to negotiate merchant agreements.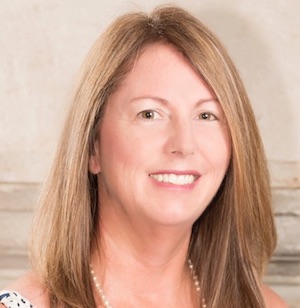 Christine Speedy, CEO
Syracuse Univ. BS Marketing Mgmt. Since 1995 I've worked on projects for numerous brick and mortar and ecommerce companies including Blockbuster Video, Miami Dolphins, The Sports Authority, and AutoNation. I've been involved in every aspect contributing to boosting revenues including ad insertion, POP, ecommerce/web development, store signage, direct mail, catalog development, events, webvertising and more. I picked winning partners like Yahoo, Real, and DoubleClick long before they became industry icons. I've watched 100's of companies come and go that purported to be the "next great thing' , while my recommended partners have proved to be winners again and again for my customers.
Today, I'm focusing on helping improve EBITDA by managing PAYMENT PROCESSING COSTS and increasing efficiency for MID to LARGE BUSINESSES. Even CFO's of large companies admit they've never seen the type of insider information I share. What are you waiting for? Call 954.942.0483 for your free analysis — it couldn't hurt!
All presentations, pricing, and offers are made by Christine as a direct agent of the appropriate registered ISO or technology company,
TECHNOLOGY COMPETITIVE EDGE
The depth of reporting tools, processing enhancements, least cost routing and anti-fraud tools are simply not available elsewhere. Best of all you can keep your processor and existing bank relationships since our solutions are fully integrated with all major related entities, and are PCI DSS Certified.
PAYMENT PROCESSING COMPETITIVE EDGE
Most companies sign you up for a merchant account and walk away. If you want to MANAGE your costs you need more than that. You'll receive the expertise from a team of former credit card industry insiders, bankers, accountants, and financial experts. We'll deliver the tools to help you manage costs with a price plan suitable for your business.
We offer independent payment processing, hardware and software solutions. You'll have one source for all your needs- whether credit card processing, check guarantee, ATM, loyalty cards programs or anything else related to payment processing. And because we offer independent solutions, you always the RIGHT solution for you, not just what one company has in their portfolio to offer you. Unlike the biggest processors, we do not have sales quotas. We take whatever time is needed to provide the level of service needed before, during and after the sale. Our ongoing analyst service is a core element of what we do.
Other:
Jr. Achievement Professional Connection founding board member (JAPC), Jr. Achievement Circle of Wise Women Founding Member, Jr. Achievement Consultant, Executive Women's Golf Association (EWGA).
Legal Disclaimer:
3Dmerchant.com is the web site of independent sales agent Christine Speedy, whose clients have annual revenues totalling in the billions. I created this site as a sales tool. All merchant contractual agreements are direct with the appropriate vendor, carefully selected based on our discovery conversations and their ability to meet your expectations. All 'offers' are likewise made by Christine, as agent for the related entity, clearly stated on any proposal. It is standard practice for acquirers, gateways, and payment related companies to use agents for their sales force, thought it is uncommon for an agent to develop an educational web site such as 3Dmerchant.com.